Coconut & ICPA Webinar – 23rd Sept – 12pm
Coconut & ICPA Webinar
'The shift to a Digital Economy'
Join Sam O'Connor, Coconut's CEO, and Tony Margaritelli, ICPA Chairman, for a lively lunchtime webinar about the shift to digital transformation that Covid-19 is highlighting and some may say creating around the UK.
They will discuss how new technology and how the shift to digitisation can benefit accountants and help their clients. They'll also cover how Coconut is working on some amazing, transformative tools requested by Accountants and Coconut clients themselves that will help.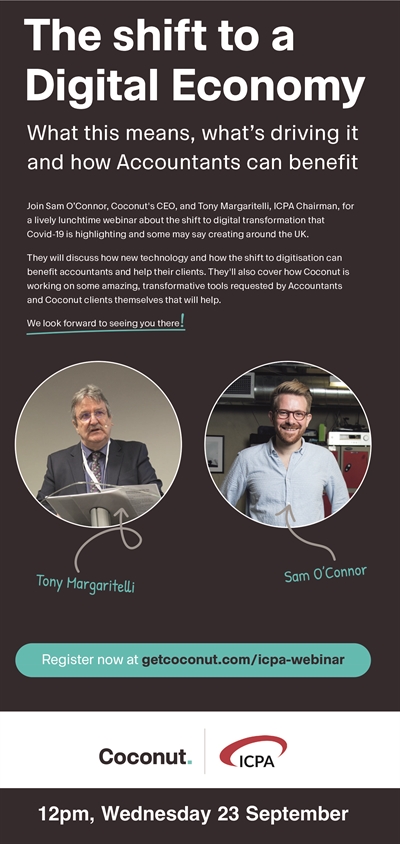 Get the latest news direct to your inbox
Sign up to our mailing list to receive weekly bulletins on all of the latest accounting news.
"*" indicates required fields