Discounts for Accountants
ICPA membership gives you access to tons of discounts to benefit your members and practice.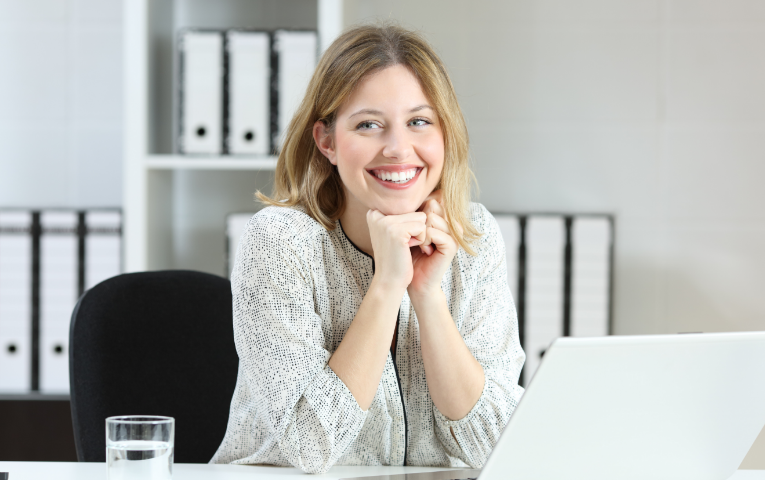 We offer our members unrivalled rewards to help your the running of your practice
For every ICPA member, we aim to offer you the best service and value for money possible. As an accountant or bookkeeper using our platform, you can take advantage of a variety of rewards, some for personal use and others for business operations. Take a look at what you can gain from a membership now, if you aren't a member, sign up today!
Save with an ICPA membership
Our team not only provides excellent benefits in terms of knowledge, support and advice. Your accounting practice can also take advantage of a host of different rewards designed to streamline your business, offer the best service for your clients and give yourself that all-important peace of mind.
What rewards are available?
As a professional accountant or bookkeeper, your work naturally looks for ways to save money for your clients. With an ICPA membership, why not save yourself some money whilst you're at it?
ICPA members get access to discounts ranging from 10 to 20% on Dell laptops, desktops and other accessories. Along with access to Dell's highly trained Small Business Technology Advisors who are available with free advice and support for your business.
Tax calc provide practice management software that is trusted by over 9,000 accountancy practices. Their solution spans practice management, accounts production, Company secretarial, tax return production, Anti Money Laundering, VAT filer and allows you and your people to work securely in the cloud. ICPA members get access to two free add ons when you subscribe to an unlimited practice product.
TaxTV is a monthly tax update programme covering issues likely to be seen by tax advisors and accountants working in small and medium sized practices. Accounting TV is a quarterly update programme covering the latest news affecting those working in the UK and international accountancy and financial reporting. The service delivers monthly programmes lasting around 45 minutes and ICPA members benefit from a 20% discount on subscriptions, usually costing £99 a year.
QTAC Payroll provides a superb support system with the day-to-day management of auto-enrolment and payroll. ICPA members can claim a massive 25% saving on the cost of their vast and innovative range of payroll products.
BTC Software provide a package of solutions including practice management software, tax returns and integrated and unlimited accounts Production. ICPA members get a 10% discount and BTC have a choice of flexible payment plans for your business.
Company secretarial work is a whole lot easier with Inform Direct and ICPA members benefit from 3 months subscription completely free. The software is intuitively set out and all you need to do is add your clients, with all the important information then pulled directly from Companies House. Each transaction will then generate all of the correct Companies House forms, minutes and resolutions. Providing a truly comprehensive system.
AutoEntry provides an intelligent, yet cost effective, automated data entry solution, extracting the data you need and publishing it to your accounting system. Providing you with as solution that will improve productivity, cuts costs and allow you to gain a competitive edge. ICPA members benefit from a 25% discount for 6 months.
Using Direct Debit gives you much greater control over your customer payment collections. With the L&Z system you will be able to offer instalments or deposits on large fees, recurring collections for fixed values and collections of variable amounts. ICPA members benefit from no set up fee (normally £199) and just a £9.99 monthly admin fee (normally £29.99).
SmartVault is a leading provider of cloud document management solutions for accountants and has partnered with the ICPA to provide members with an all-in-one solution for online document storage and secure file sharing. ICPA members are eligible to receive a 20% lifelong discount.
ICPA members can benefit from the support services and insights shared by accountant 'guru' Mark Lee whose focus is very much on working with sole practitioners, especially those who want to move from simple survival to building a more successful practice. ICPA member are able to book a free, no obligation call with Mark to pick his brains and identify which (if any) of his service will be of most benefit.
Modern businesses require a digital presence but generating and maintaining this can be daunting and time consuming. Get Seen Now offer a no-nonsense, human approach to online marketing providing a thorough assessment of your current marketing activities as well as clear guidance on how you can improve them. ICPA members are eligible to receive a 25% discount on social media management and receive their website design as a discounted rate of £850 (saving £630).
Expend is the award-winning all-in-one expenses management platform that has revolutionised business spending, reporting and expense management for SMEs across the UK. The platform also provides prepaid Mastercards for employees to spend with real time controls and insights. ICPA members receive a free expend certification, free use of expend to use within your own practice, free training and support as well as 50% off client discount on their standard subscription plan for the first 12 months.
Speak to our experts
Thinking of joining the ICPA but have a question or two that you want an answer for? Complete the form below or use the live chat function during open hours.
"*" indicates required fields
Like what you see?
Join other ICPA accredited accountants today!
Protect your accounting or bookkeeping business today and concentrate on what really matters, your clients.