Covid-19: Government's Universal £500 Covid Payment Idea
Government sources have firmly downplayed the idea of a universal £500 Covid payment for people in England required to self-isolate.
It is among the suggestions in a leaked document from the Department of Health.
There are fears the current financial support is not working because low paid workers cannot afford to self-isolate.
But a senior government source cast doubt on the idea, saying it had been drawn up by officials and had not been considered by the prime minister.
Introducing a universal £500 payment could cost up to £453m per week – 12 times the cost of the current payouts.
BBC Newsnight's Katie Razzall says ministers are aware self-isolation is crucial for stopping the spread of coronavirus and the "options paper" has been drawn up by civil servants at the Department of Health.
She said it would be discussed soon by the Covid operations committee chaired by Cabinet Office minister Michael Gove – adding the move suggested there was an admission in government that too many people were not staying at home and a decision needed to be made quickly.
The story was first reported by the Guardian.
But BBC political correspondent Ben Wright said it was unlikely the policy would be implemented anytime soon, amid concern in government about the huge cost for the Treasury.
However, he said the issue of financial incentives and trying to get people to self-isolate was clearly a live discussion within government.
It became a legal requirement last September for anyone in England testing positive for coronavirus to self-isolate.
A £500 grant, administered by local authorities and funded by the government, was made available to people on low incomes who are not able to work from home.
The same level of payment is available in Scotland and Wales with similar conditions attached. Northern Ireland offers a discretionary self-isolation grant that covers expenses, such as the cost of groceries.
But there have been high rejection rates for those who apply for the payment in England, figures obtained by Labour and reported by the BBC this week suggest.
Between October and December last year, three-quarters of the 49,877 applications were rejected, the data showed.
Environment Secretary George Eustice told BBC Breakfast the issue of financial support for people self-isolating was "always kept under review".
He said it was "quite challenging" for some people to self-isolate fully if they were financially vulnerable and needed to carry on working.
"We've got to consider all sorts of policies in order to make sure that people abide by the rules, are able to abide by the rules and we get the infection rate down," he said.
Mr Eustice added that a sub-committee of the cabinet, which meets daily, would "weigh up the arguments for and against this before making any decision".
In other developments: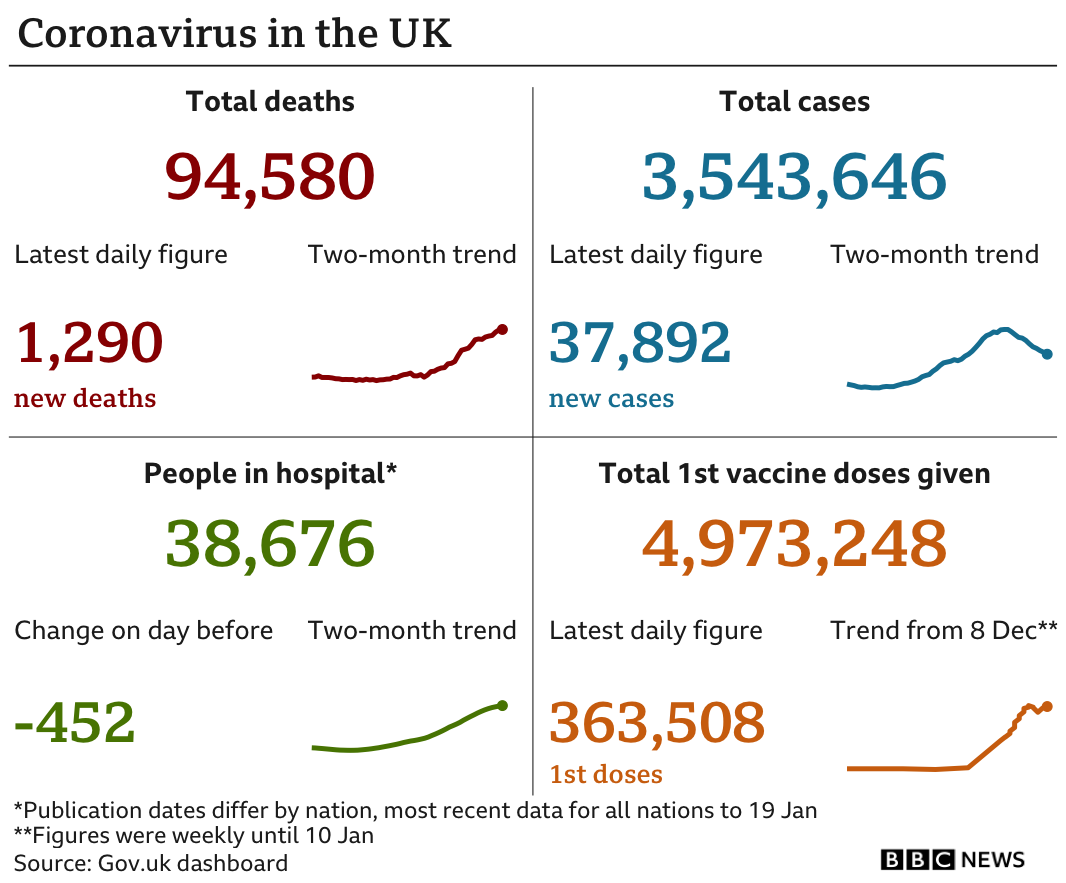 Prof Susan Michie, an adviser on the government's Scientific Pandemic Insights Group on Behaviours, has told BBC Radio 4's Today programme just 18% of people with symptoms are self-isolating for the full 10 days they are meant to.
She said financial support currently offered to people having to self-isolate was a "key weakness" of the government's pandemic strategy.
"Many countries are approaching this whole test, trace and isolate system so much better than us," she said.

"And it's an absolutely key part of the jigsaw of getting out of the pandemic because we can't rely on vaccine.

"We need vaccine plus a really good test, trace and isolate system, plus people keeping up with the behaviours, the restrictions, adhering to the guidance."
The DoH said it would not comment on a leaked paper but stressed it was incumbent on everyone to help protect the NHS by staying at home and following the rules at "one of the toughest moments of this pandemic".
A spokesman said £50m was invested at the time the Test and Trace Support Payment scheme launched and it was providing a further £20m to help support people on low incomes who need to self-isolate.
On Thursday, the prime minister said it was "too early" to say whether England's Covid restrictions will be able to end in the spring.
Boris Johnson said once the four priority groups have been vaccinated, by mid-February, "we'll look then at how we're doing" but it was "absolutely crucial" that people observed the restrictions.
Meanwhile, fines of £800 for anyone attending a house party of more than 15 people are to be introduced in England from next week, under new Covid measures.
A further 1,290 people in the UK have died within 28 days of a positive Covid test and there have been another 37,892 cases, according to the latest government figures released on Thursday.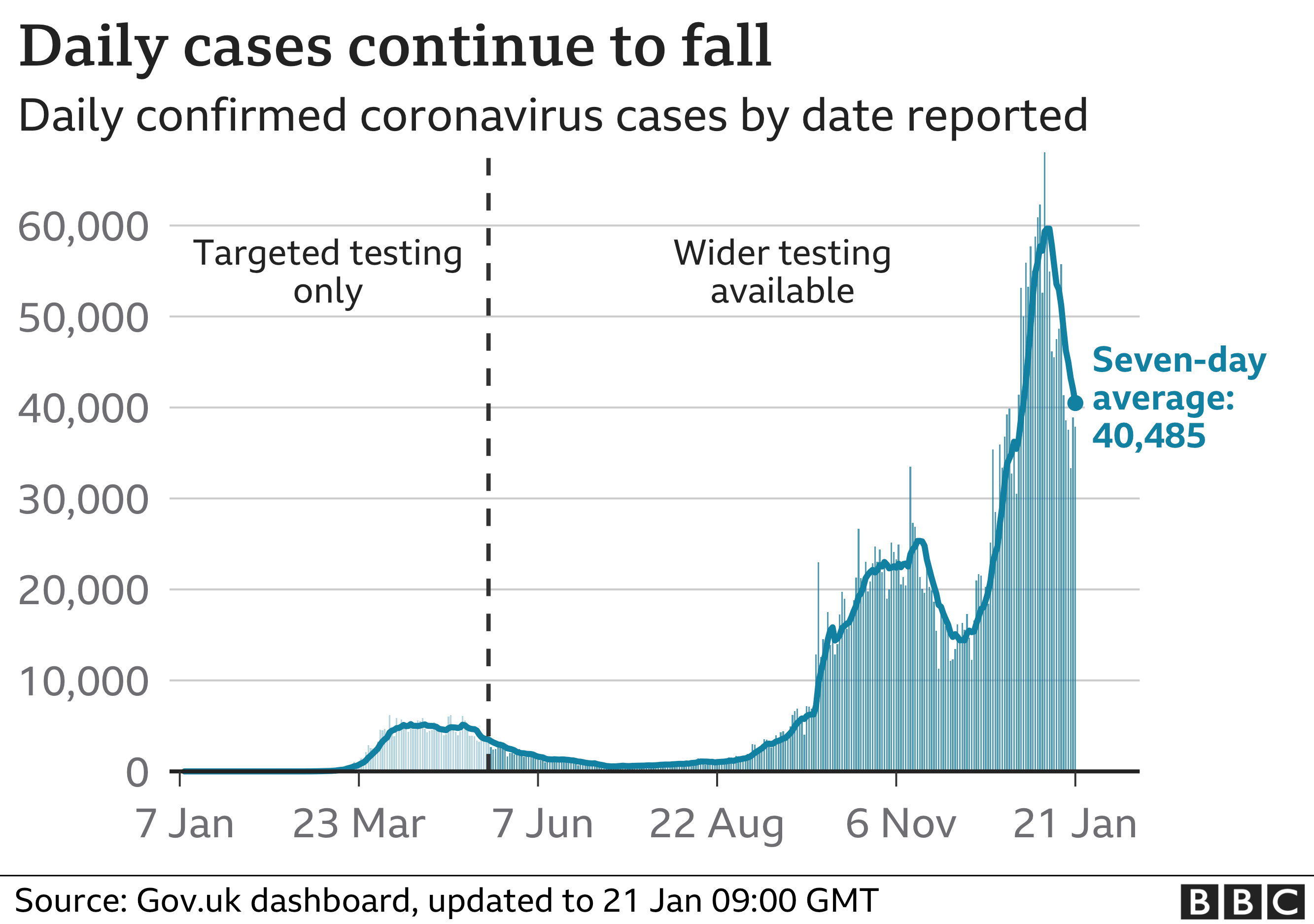 Get the latest news direct to your inbox
Sign up to our mailing list to receive weekly bulletins on all of the latest accounting news.
"*" indicates required fields